A.V.A. Pet Crematorium offers a variety of urns and keepsakes for dogs, cats and other small pets, including rabbits, guinea pigs, birds and hamsters.
If you are a pet owner having lost your beloved pet, after browsing through our selection of urns and keepsakes, let your veterinarian know the order number for the urn you have chosen for your pet's final resting place
Our Newest Urns & Keepsakes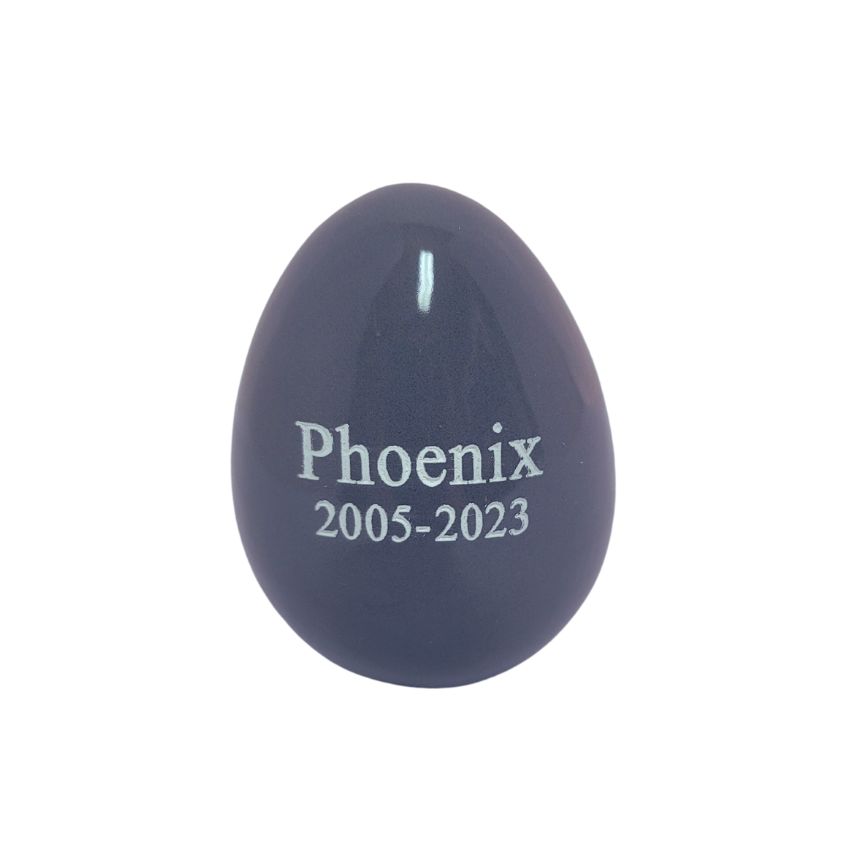 Ideal for smaller pets, our complimentary ceramic egg urn can be etched with your pet's name and dates.
Also available displayed on our Glass Stand, on our Wooden Pedestal or in our Protective Enclosure.
Please note, there is only room for name and dates.
Order Number